Gillmoss depot was first a Liverpool Corporation Depot and became an MPTE, Merseybus, MTL North and Arriva depot as times progressed.

In 2000, the Monopolies & Mergers committee stated that Arriva would have to surrender a certain percentage of operation to another operator to allow competition and break up Arriva's monopoly on Merseyside.

It was decided to sell off Gillmoss garage along with the aging fleet of Leyland Titans and some Metrobuses. To balance the age of the fleet at GM, the earliest batch of 11 Marshall bodied Dart SLFs were transferred in as were the latest batch of Volvo Olympians. (The Volvo Olympians were transferred before sale.)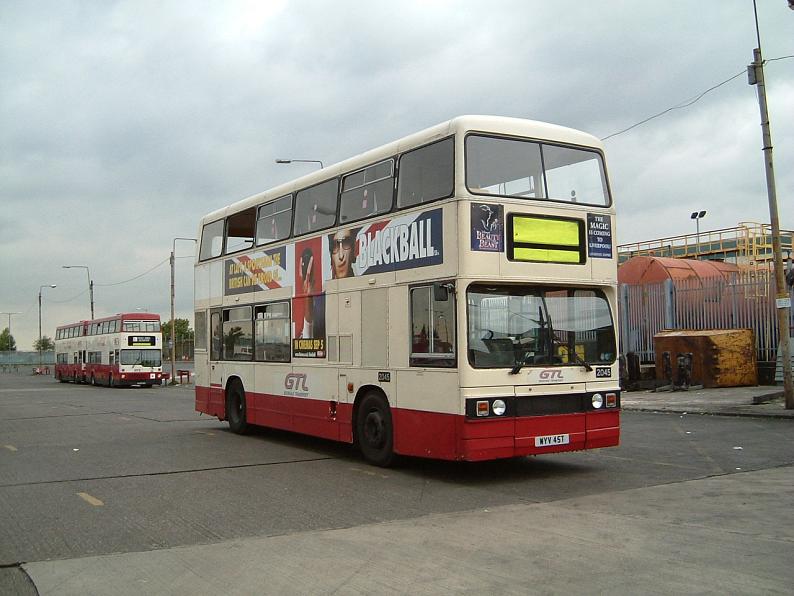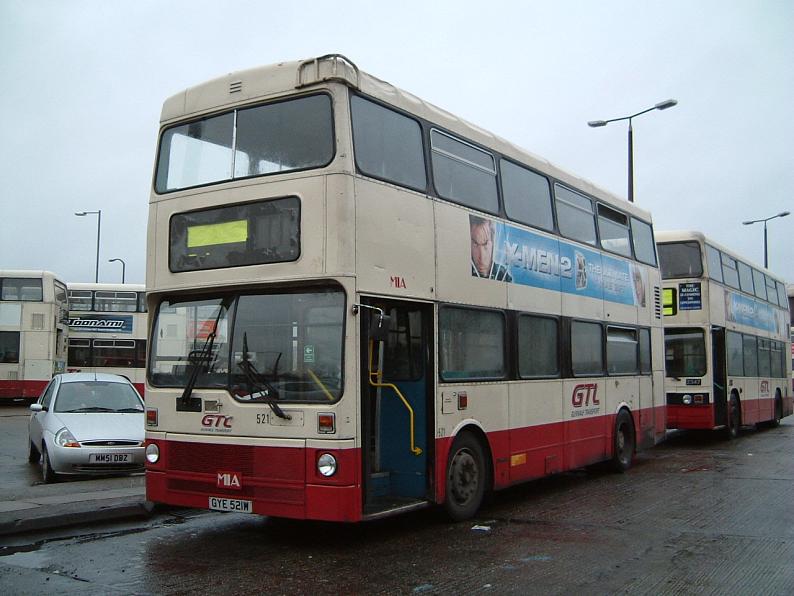 The typical buses that GTL started (and also ended!!) with.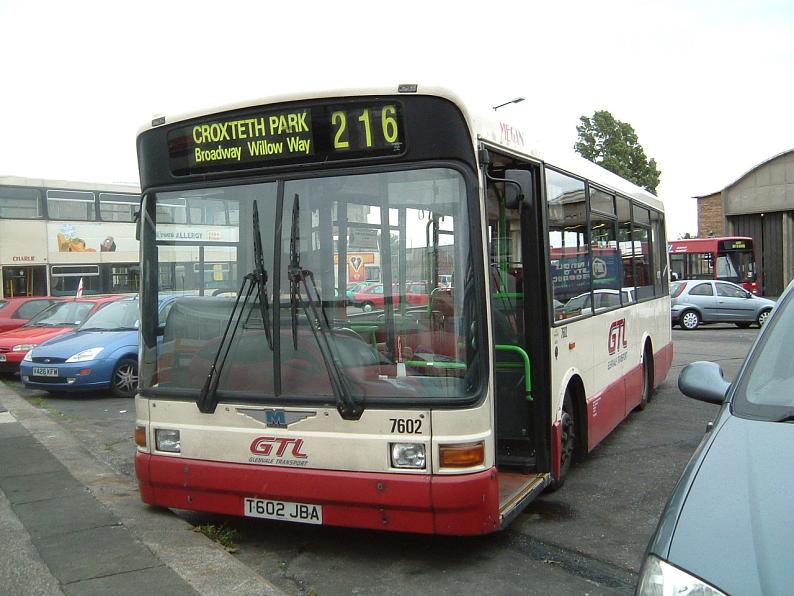 12 months passed and no buyer was found, so the M&M gave Arriva a 6 month extension in the agreement that the depot would be sold to anyone by the end of that time. A deal was made with Go Ahead to purchase Gillmoss, but they pulled out at the 11th hour due to "strategic reasons" (they had some rail franchises on their shopping list instead).

All hope was lost until a team of ex-MTL managers, headed by Dominic Brady, stepped forward and purchased the depot and its fleet of aging double deckers.

During the next 18 months more Titans and Metrobuses began to arriva thick and fast for use in Liverpool. At its peak, the figures reached over 120 Titans and over 60 Metrobuses.

Buses started to gain names at the end of 2001.

An influx of 22 step entrance Darts from London Central followed between July & September 2002 and the two MetroRiders left. January saw the arrival of 8 low floor East Lancs Spryte bodied Dart SLFs from the defunct Express Travel; all stayed in Eco livery.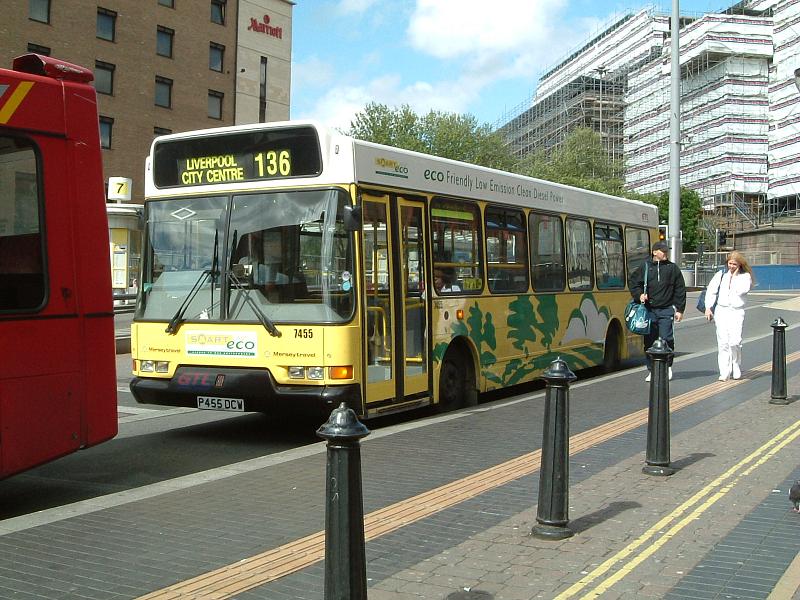 An Eco Dart not long after acquisition.

CMT Buses, based at Aintree and Formby (the old ABC buses operation) was purchased by GTL on Friday 13/06/2003 at 7.00AM for a sum of £3M. It consisted of a vastly low-floor fleet with a handful of second hand MkI Lynxes (Including most of the ones that Halton Transport sold to the IoM in 1998!). Buses had CMT branding removed and GTL banding added but look a bit down-at-the-heel where vinyls have been removed.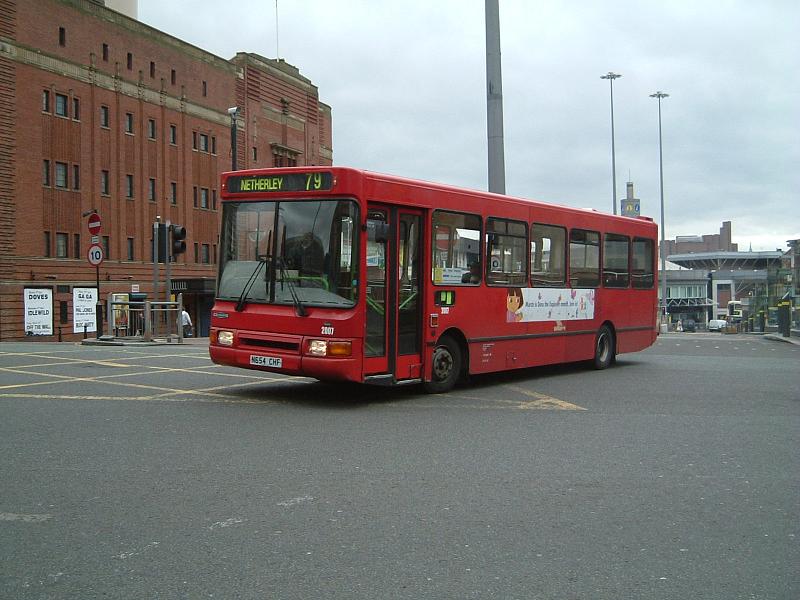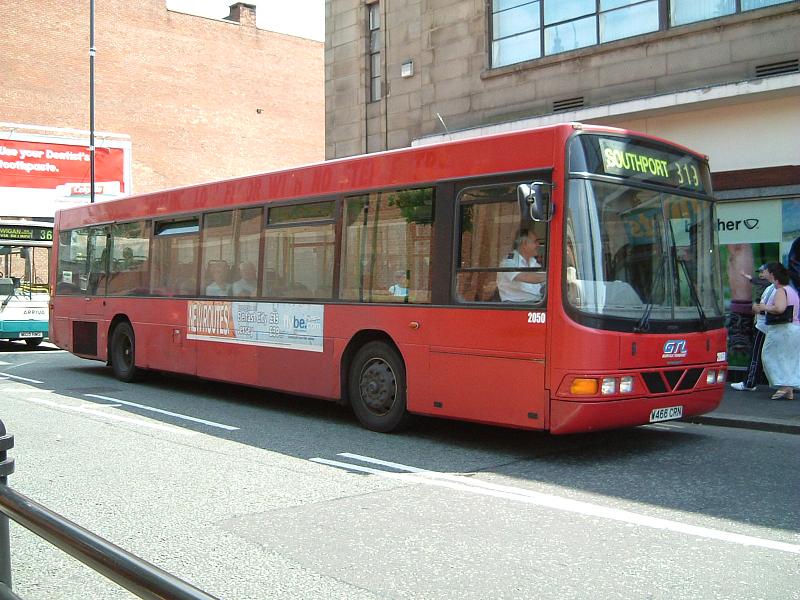 CMT took batches of Darts and Renowns (above) through its lifetime but also took some second hand
buses too, such as Lynxes and ex Harrogate & District B10Bs (below).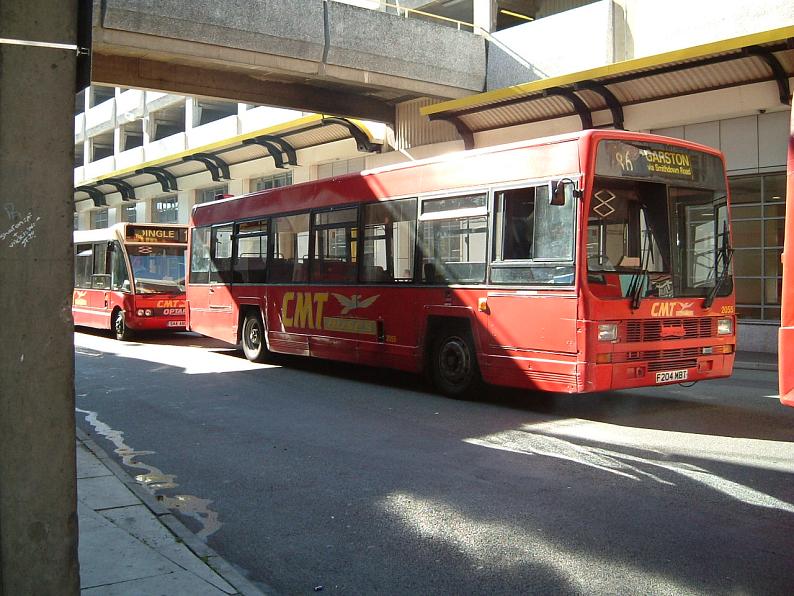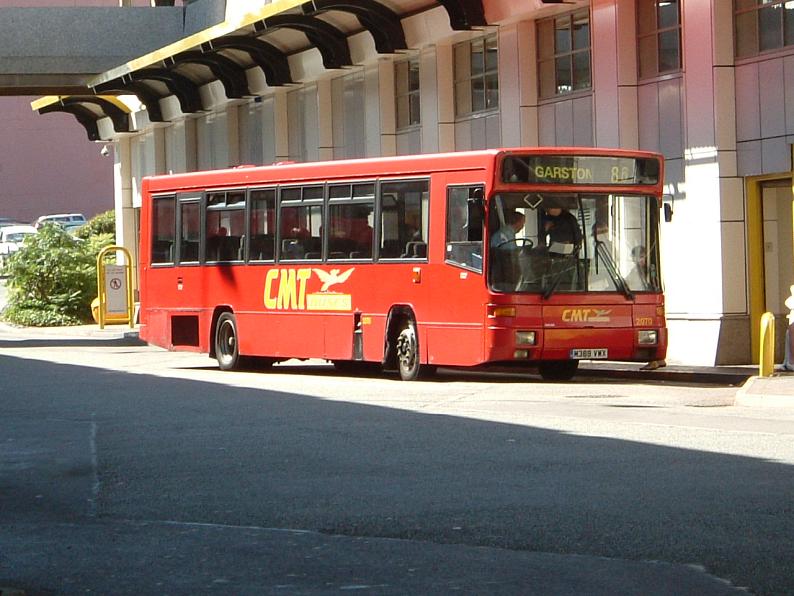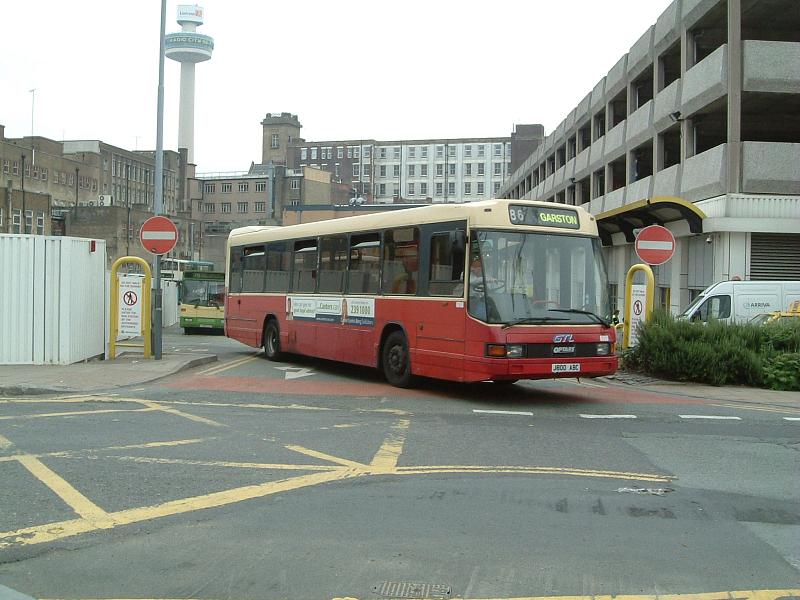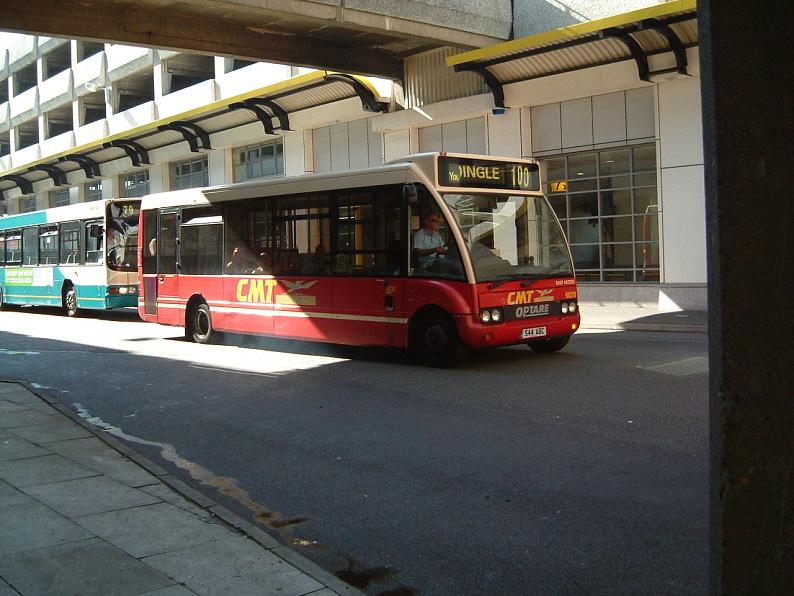 An example of the buses from the ABC fleet with a Delta and a Solo (above).

A decision was made in August 2003 to implement a dark red livery across the whole fleet and two trail repaints were done on 7410 (Plaxton Dart) and 2333 (Titan). This livery was kept all repaints since have been into red. (2333 came to a sticky end under a railway bridge!)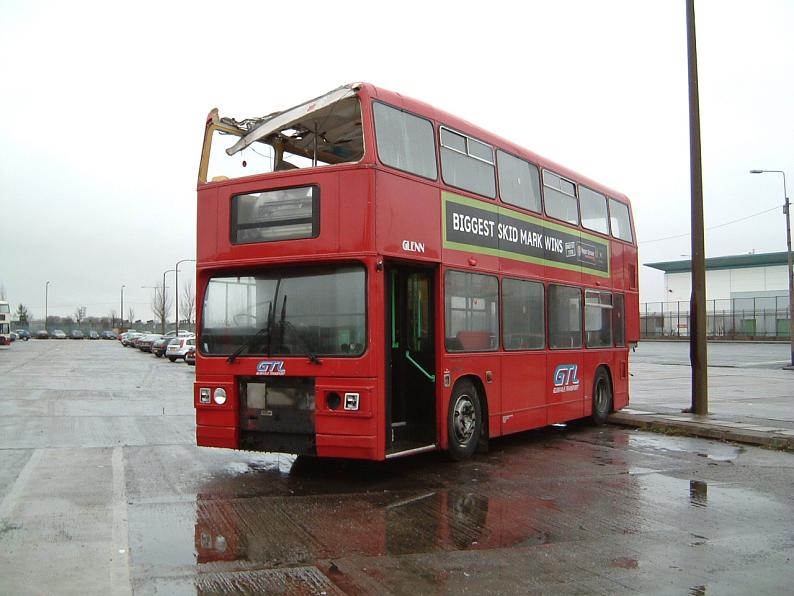 Fleet replacement was on the cards for the end of 2003 and Alexander Dash bodied Dennis Darts and Volvo B6s started arriving thick and fast from Stagecoach fleets across England via Ensign. A fleet of 55 B6s and 36 bodied Dennis Darts has now been amassed. Some of the later Dashes, although originally from Stagecoach's fleets, came from Ensigns own running stock which had been used on rail replacement and their X80 service and were in an attractive green/cream livery. The Dashes can be seen in a variety of liveries from Stagecoach to Ensign on the streets of Liverpool.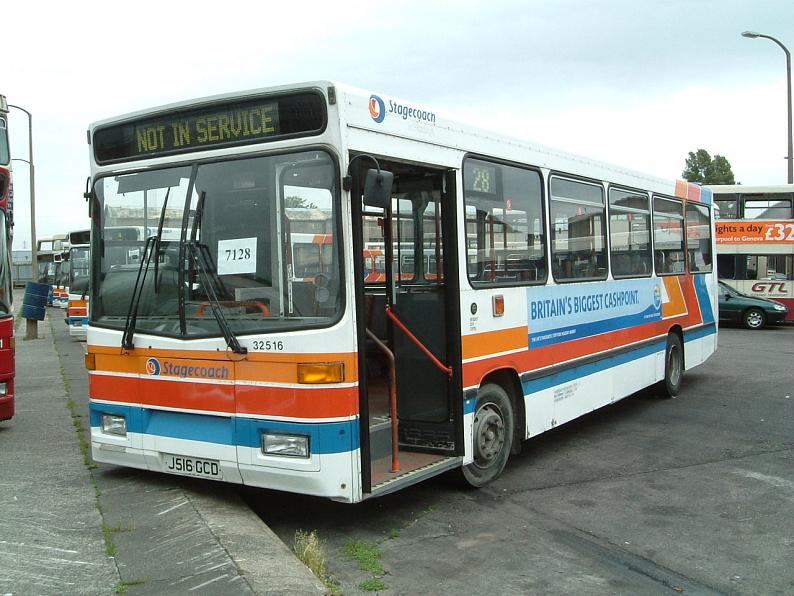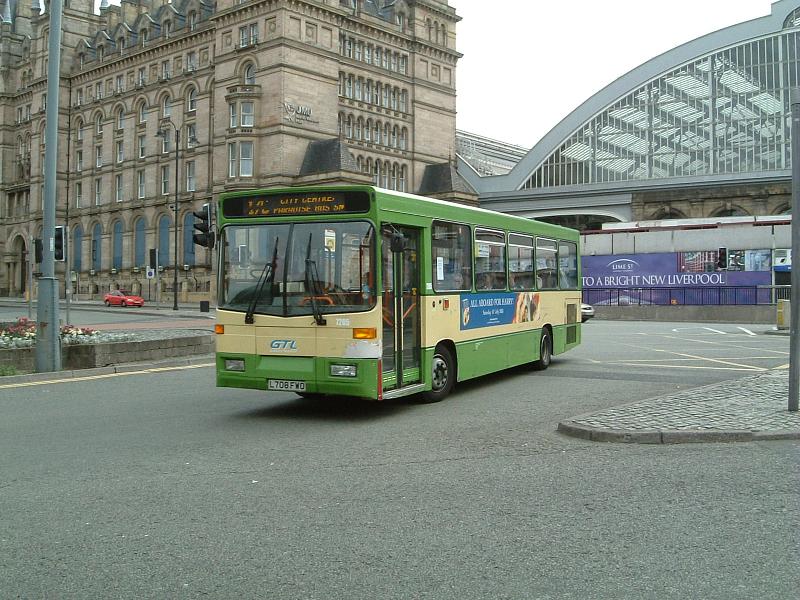 These photos typify the GTL Dash in Liverpool. Many never received GTL's red livery.

March 2005 saw a change in buying tactic when a batch of 8 L*** HVV Northern Counties Paladin II bodied Dennis Darts were bought from Ensign. The batch bought was used by Ensign, along with then aforementioned Dashes, on rail replacement and their X80 service and were also in an attractive green/cream livery. They originated with London Buses, before passing to MTL London Northern on privatisation, and then to Metroline when MTL London Northern sold out. They then passed to Ensign. (Talk about buses coming full circle!) These quickly received a repaint into red and look very smart indeed.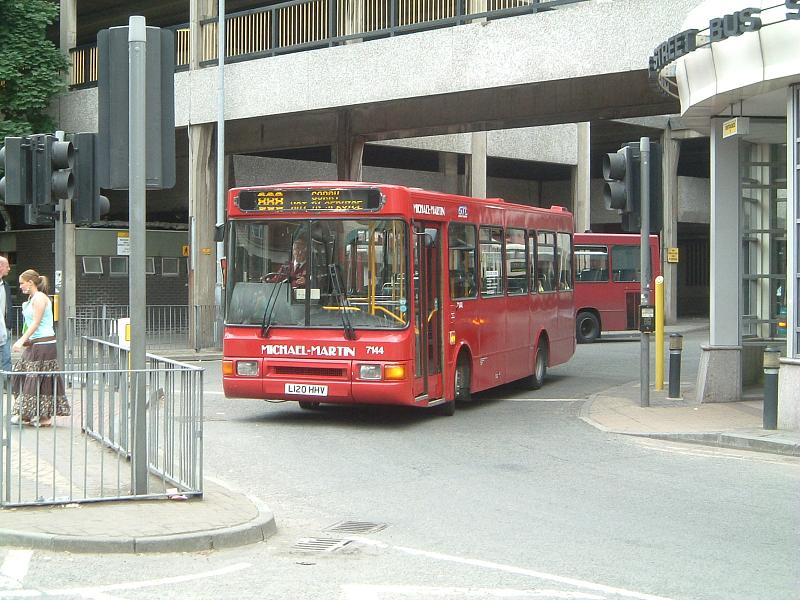 Almost a complete contrast form the Dashes. The Northern Counties Darts
were all painted before entering service and looked the part.

Take over speculations began in around March 2005 when papers were circulated around potential buyers. Companies from Stagecoach to Go Ahead were mentioned but nothing was said for sure until mid July 2005 when it was announced that Stagecoach would be taking over GTL as from 13th July 2005. This meant that GTL was just short of four years old (by two days!)

Fleet replacement started almost instantly with several B10Ms and Olympians being cascaded in within the first fortnight of takeover. These flow of B10Ms continued until me came to a grand total of 70. Some B10Ms later left for other parts of the country but there's still a large number with Merseyside. The Olympians left for the reserve fleet as quickly as they arrived and have since been transferred down to Devon.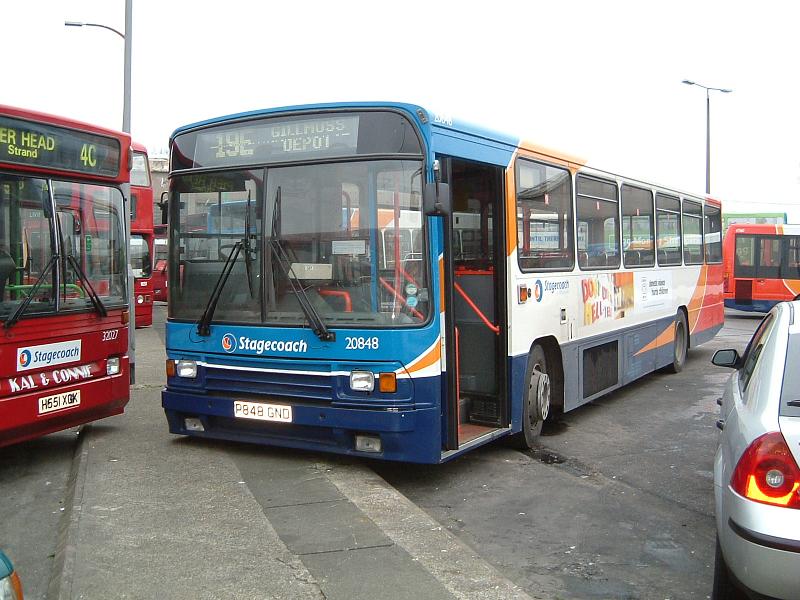 20848 is one of the latest cascades but came form the same source as the very first, Manchester.

The last Metrobus ran on 18th September 2005 on a variety of routes. A Leyland Titan line up was held on 25th September 2005 with 20 lined up outside Gillmoss depot. The final Titan Running Day was held on the 4th February 2006 where they finally bowed out from service, some ratching up 14 years on Merseyside!! See here for more pictures and information.

A batch of 75 new ADL Pointer Dart SLF 10.7Ms arrived between September 2005 and March 2006 with the lion's share being allocated to Gillmoss. More Dart SLFs have been cascaded in since from North West; the ex Carlisle "Flood Darts" (known as they were written off in the January 2005 floods but have been refurbished as they were so new) and a batch of 10 9.3M Darts from Stagecoach London, shortly before its sale to Macquarie.
The joint-operation of the X2 (Liverpool - Preston express) started with Preston depot in July 2006 with two specially branded coaches (initially branded as MerseyLink, but this later became MerseyExpress) but it became wholly operated by Preston depot from September 2006 onwards.
The last Dash bowed out in mid-2006 after a handful went to Stagecoach Yorkshire for scrapping, but a couple still exist with Stagecoach North West. The total of operational step entrance buses fell to 1 by September 2006 when 4 of the remaining 5 ex CMT NC Darts were put into reserve.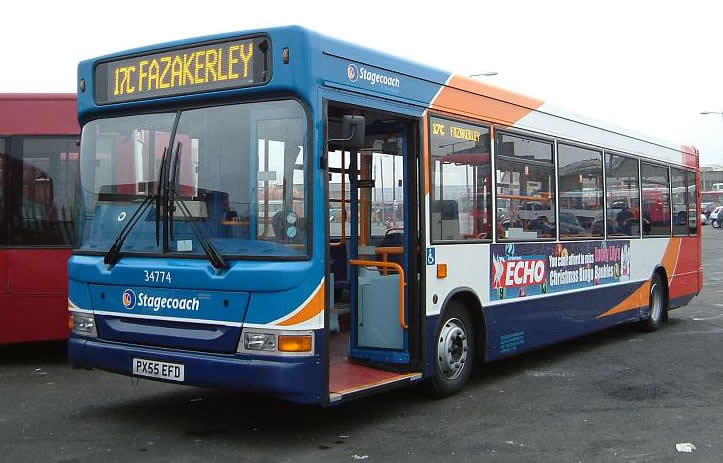 The new order at Stagecoach Merseyside. One of the batch of 75 Darts delivered over 2005 and 2006.