Welcome to the Unofficial Stagecoach Merseyside Website.
Here I will keep you up to date with all the goings on at
Gillmoss depot. We have only had one depot in our division
since 15th June 2007 when the ex CMT depot at Aintree closed,
making us a unique division in the Stagecoach UK fleet in
only having one depot!
Please use the links on the left to navigate the site.
Latest updates:
News: 15/04/2010
Fleetlist: 15/04/2009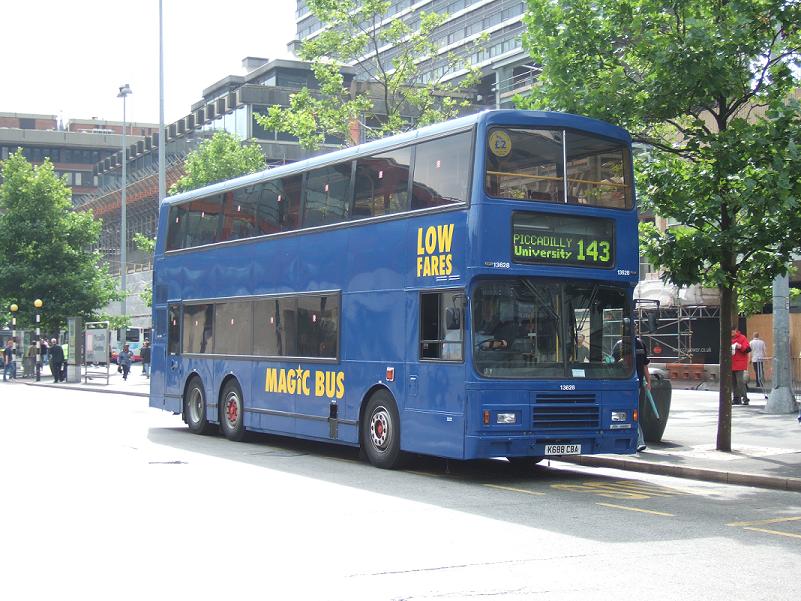 Tri-axle Olympians are now seeing use on the Magic Bus route in Merseyside. Above is 13628 (K688 CBA)
seen when it was still in service in Manchester. Below is 14201 (F201 FHH), one of the original Megadekkas
also in service in Manchester but still wearing Megabus livery.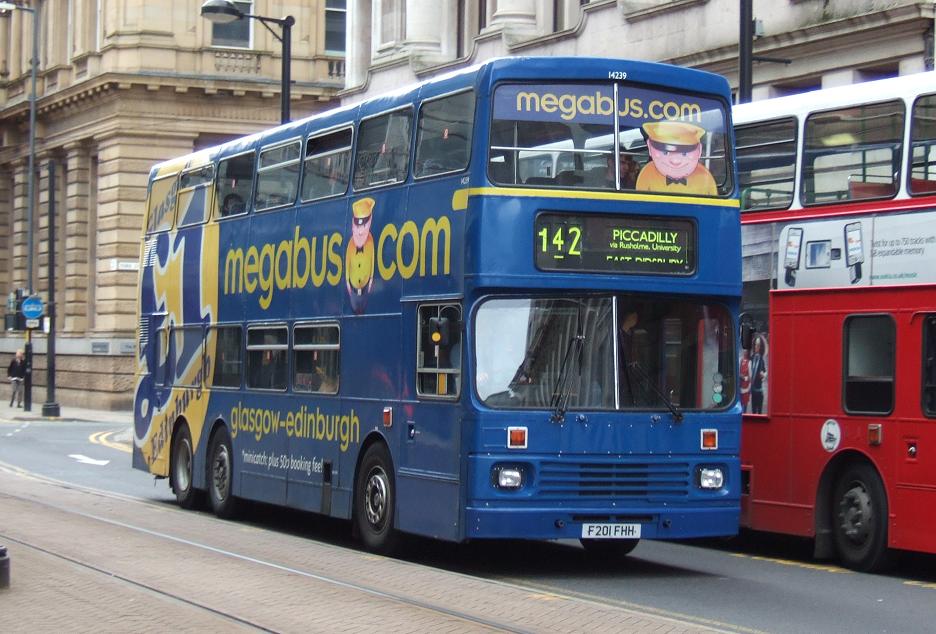 Please Note: This site is in no way connected to Stagecoach and the views expressed here aren't necessarily those of the company.